And here is SOME crazy hair fun in honor of loving to read!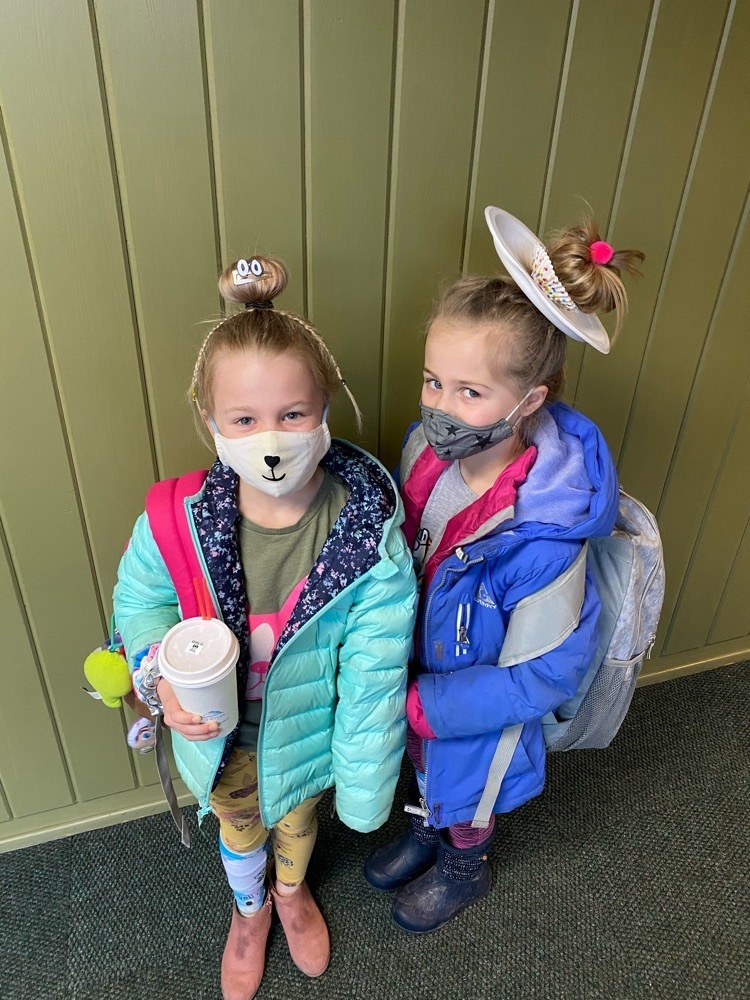 Reading is entertaining! Don't forget to wear your silly socks or wear your hair in a silly way!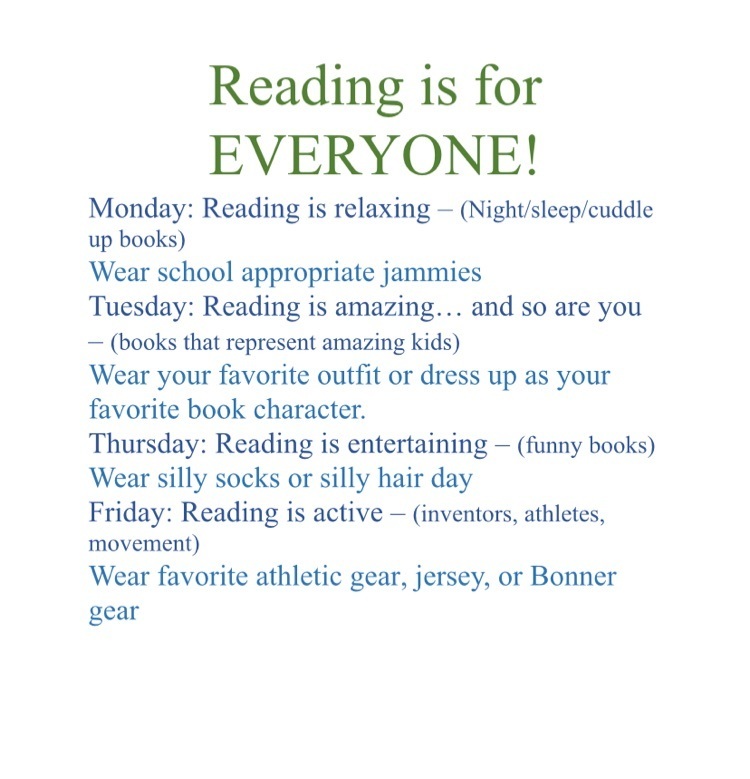 Reading is amazing! And so are you! Don't forget to wear your favorite outfit or dress up as your favorite book character!

Don't forget to celebrate "Reading is Relaxing" and wear school appropriate jammies, slippers and bring your favorite teddy bear to read to!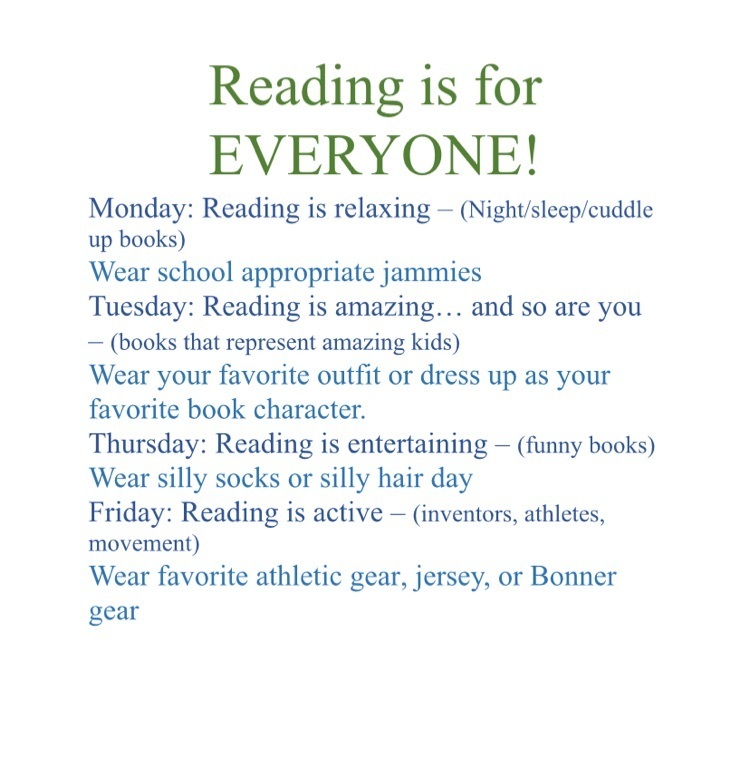 First Graders in Mrs. Vogel's class have been learning about how animal tracks always tell a story. We went for a winter walk this week to search for tracks. Students used critical thinking to make educated guesses about what may have left the tracks we found. These eager scientists also collected data including track length, width, and the length between tracks.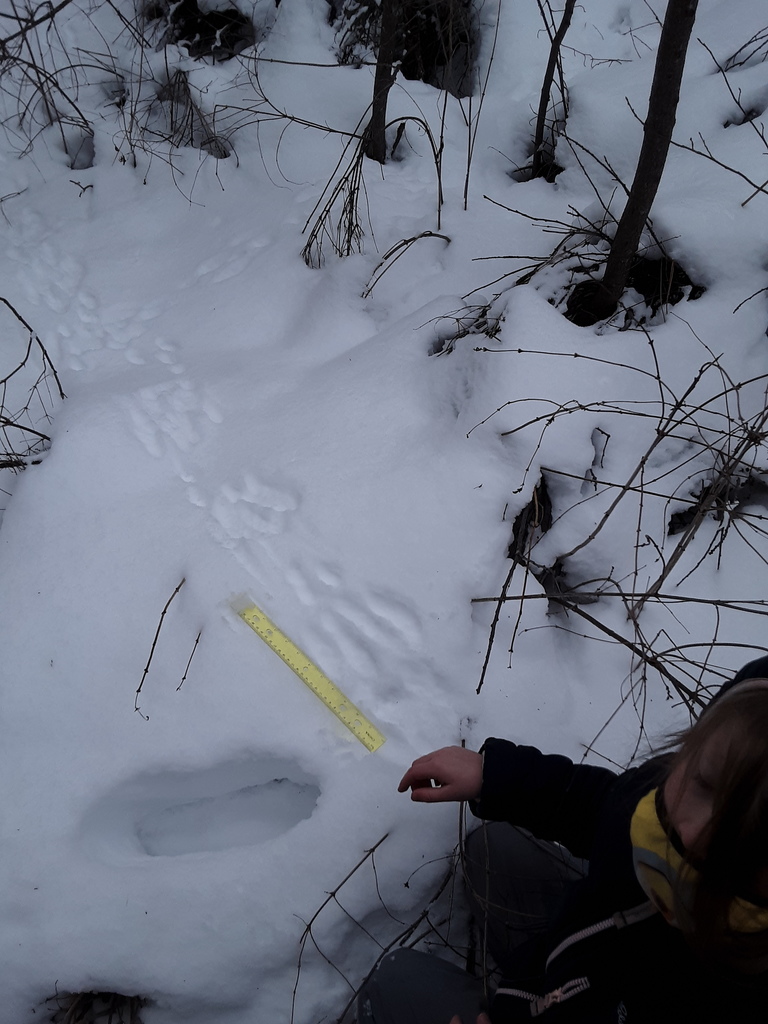 We are celebrating Reading is for EVERYONE week, March 1st - 5th with these fun dress up days!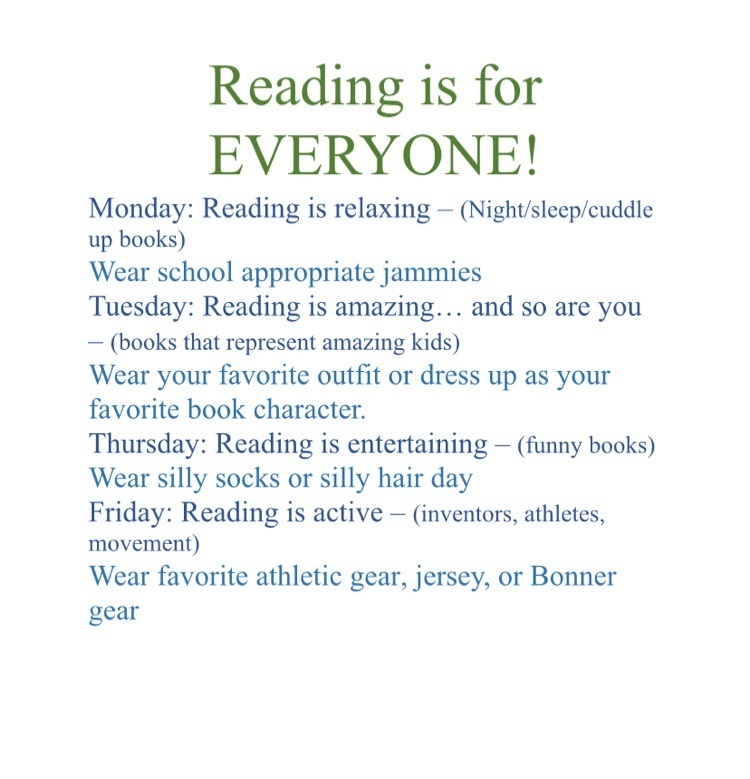 Before the snow melted, 6th and 8th graders were able to climb up Bonner Mountain with snow-shoes. It was amazing! #jacksgotgrit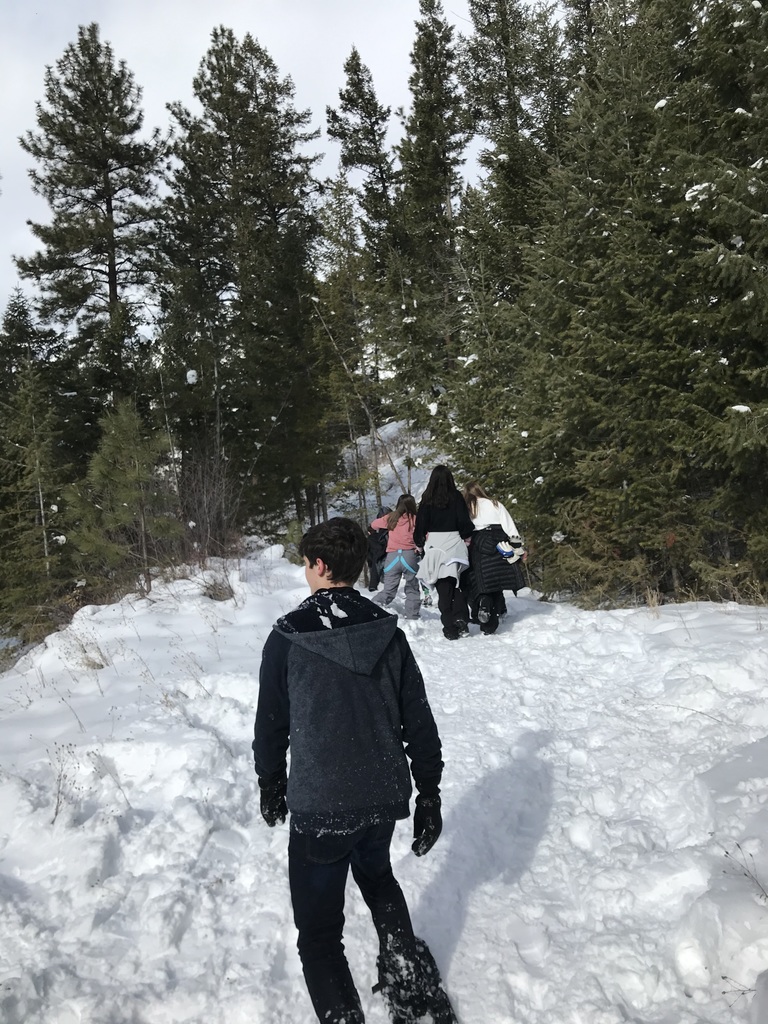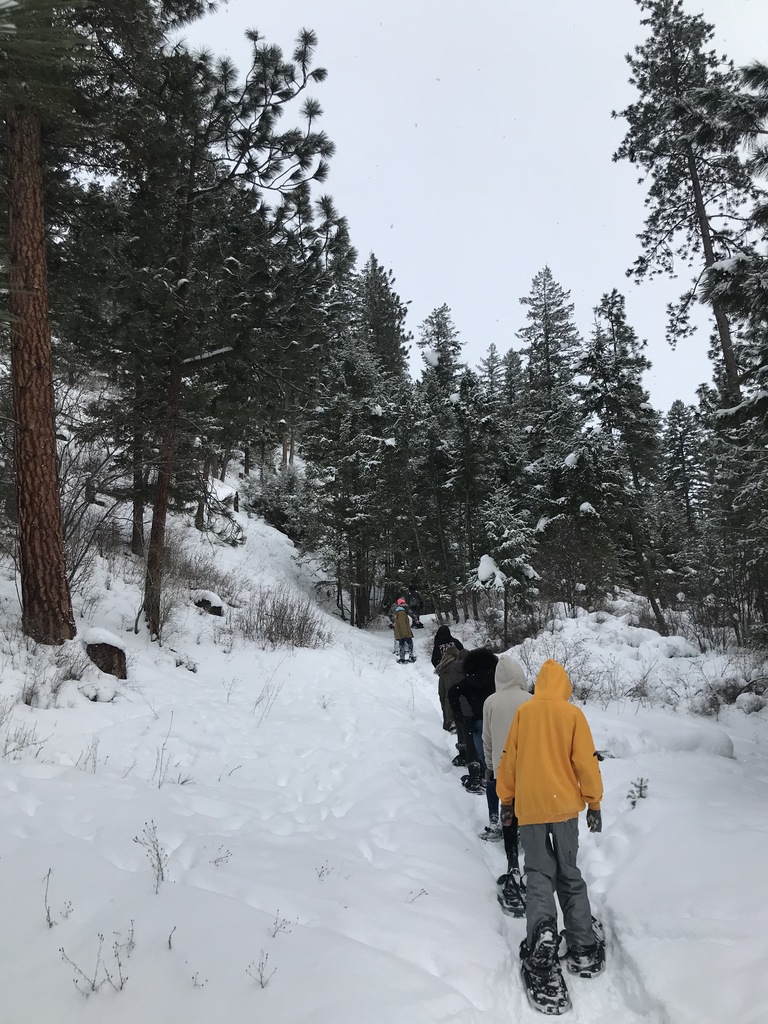 These past two months during counseling lessons, students have been learning about Communication! Students are learning about passive, aggressive, and assertive communication styles "mouse, monster, me". We've been discussing how body language, facial expression, tone of voice, volume of voice and eye contact are all important in how we communicate. Along with communication, we've also been working on looking at another's perspective to help us solve conflicts. Bonner students have also been challenged with some team building activities where they are being asked to communicate with one another in order to solve a common problem without the help or guidance of adults! Ask you kids about their counseling lessons!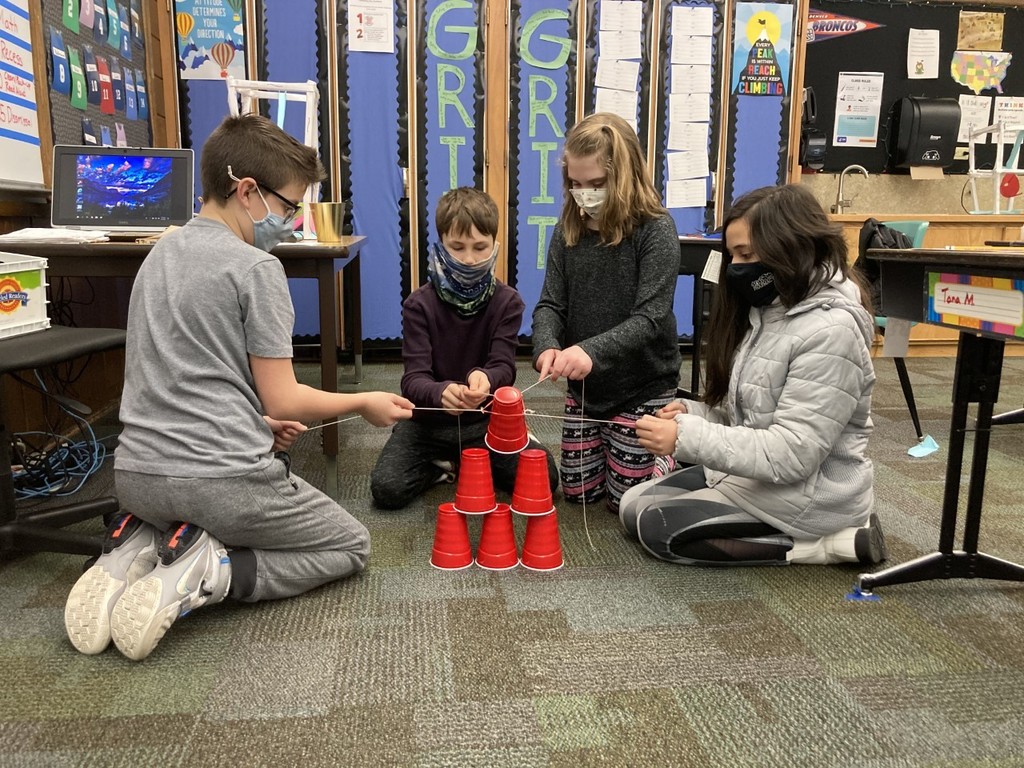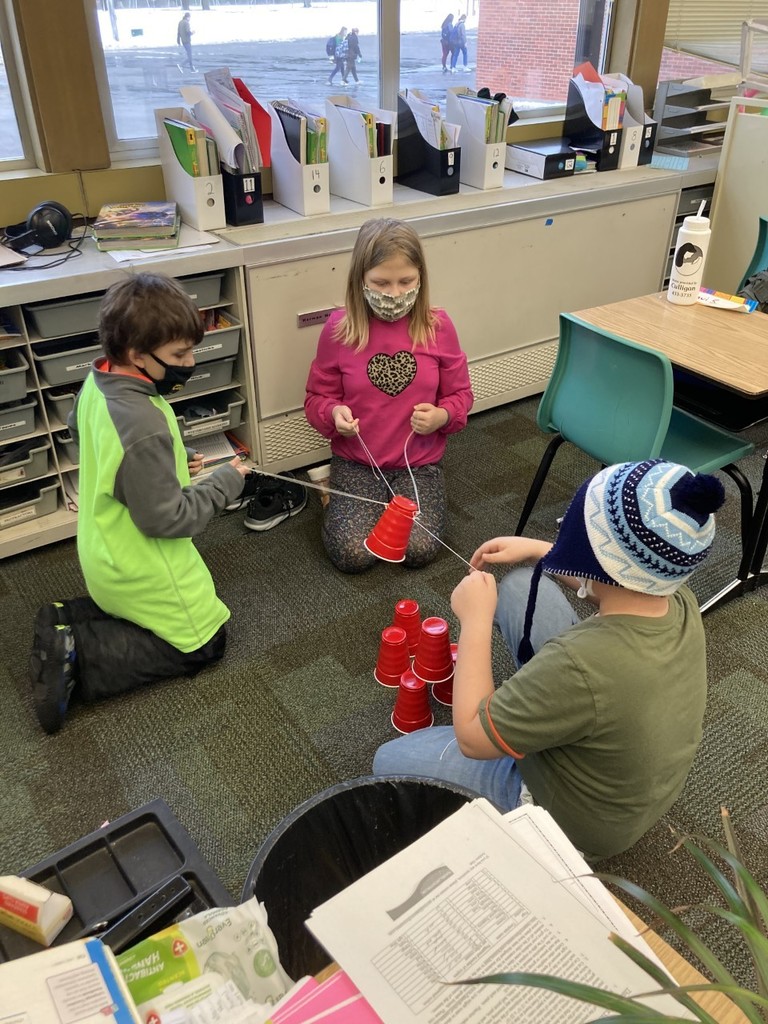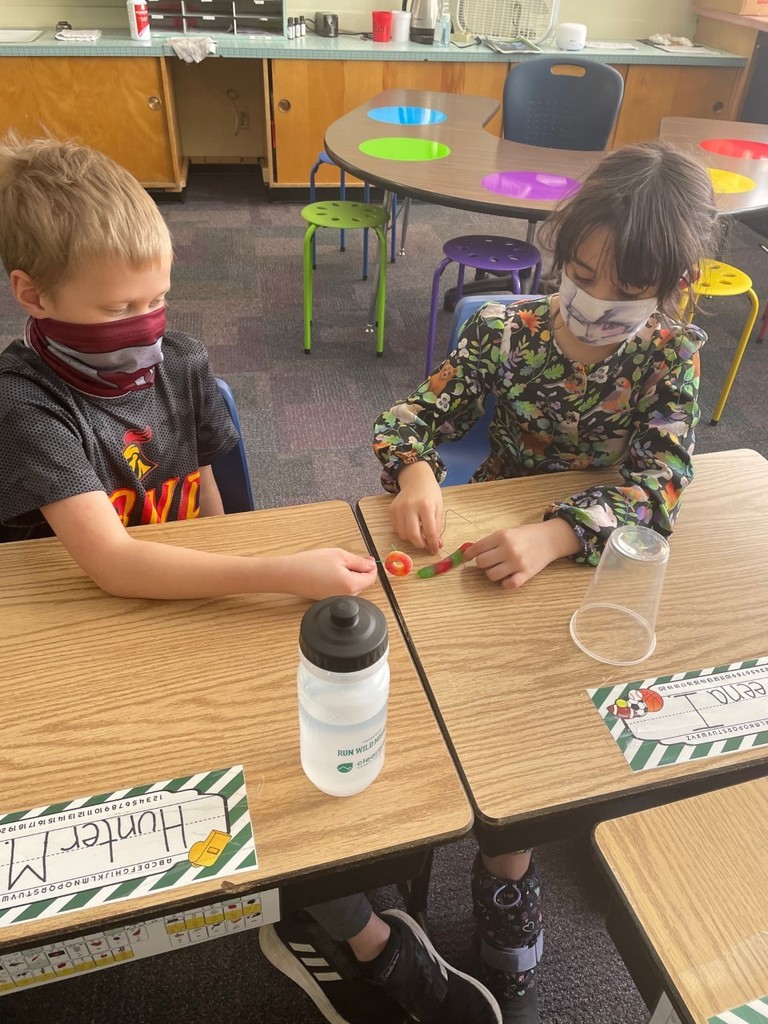 Friendly reminder: No School tomorrow, Friday, February 12 or Monday, February 15! Stay warm and we will see you Tuesday, February 16th!

Here is a sneak peek at our PTA pie in the face contest...remember join us live on Facebook today at 3:00!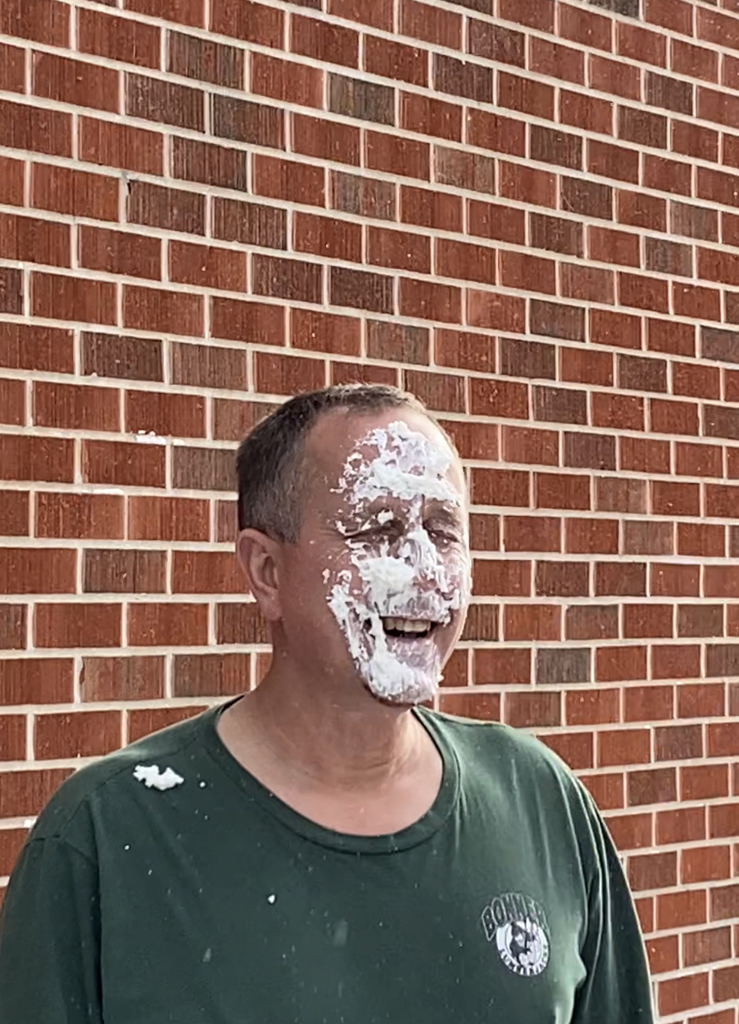 100's day in Mr. Hamilton's second grade classroom was a success. The students spent the afternoon writing about themselves as if they were 100 years old. They also got to make a 100 year old self portrait of themselves. They were excited that they only have 80 days left!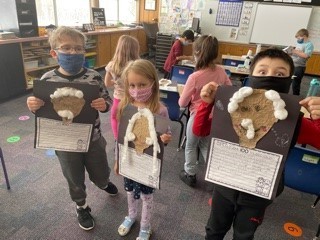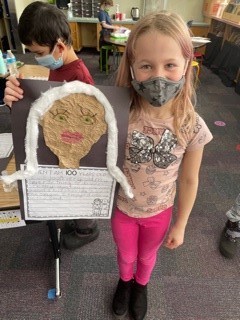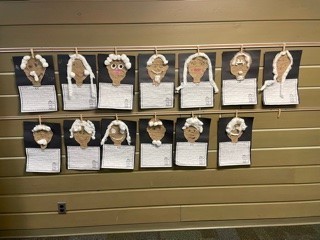 Mrs. Zentgraf's and Mrs. Washer's 3rd Graders participated in 100 exercises to celebrate the 100th Day of School!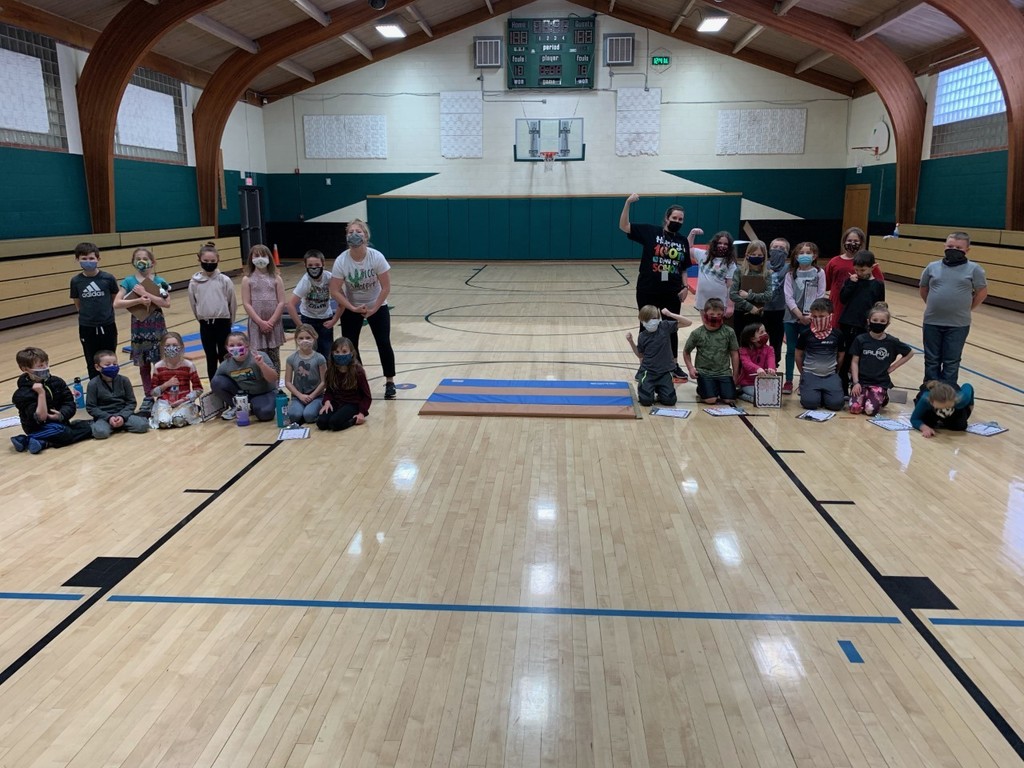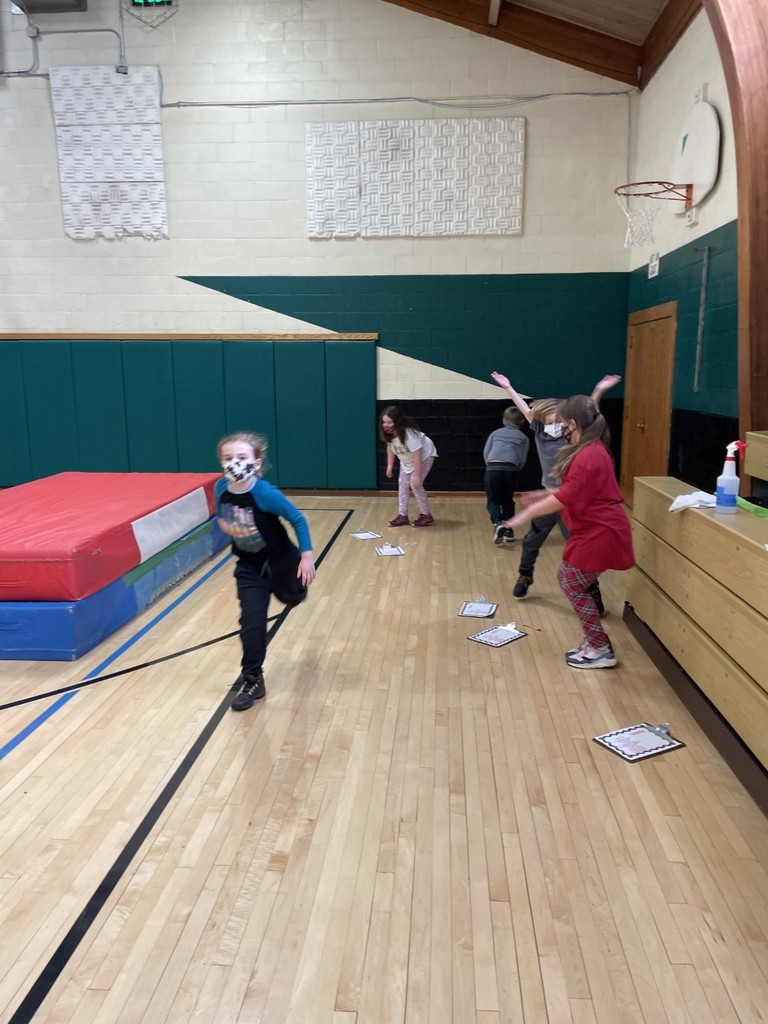 Mr. Huisken and his 6th graders demonstrating "A trust activity"
7th graders recently created poetry collages. First, they found six lines from six different poems. Then, they arranged the lines and added visuals to create their own unique poem with new meaning.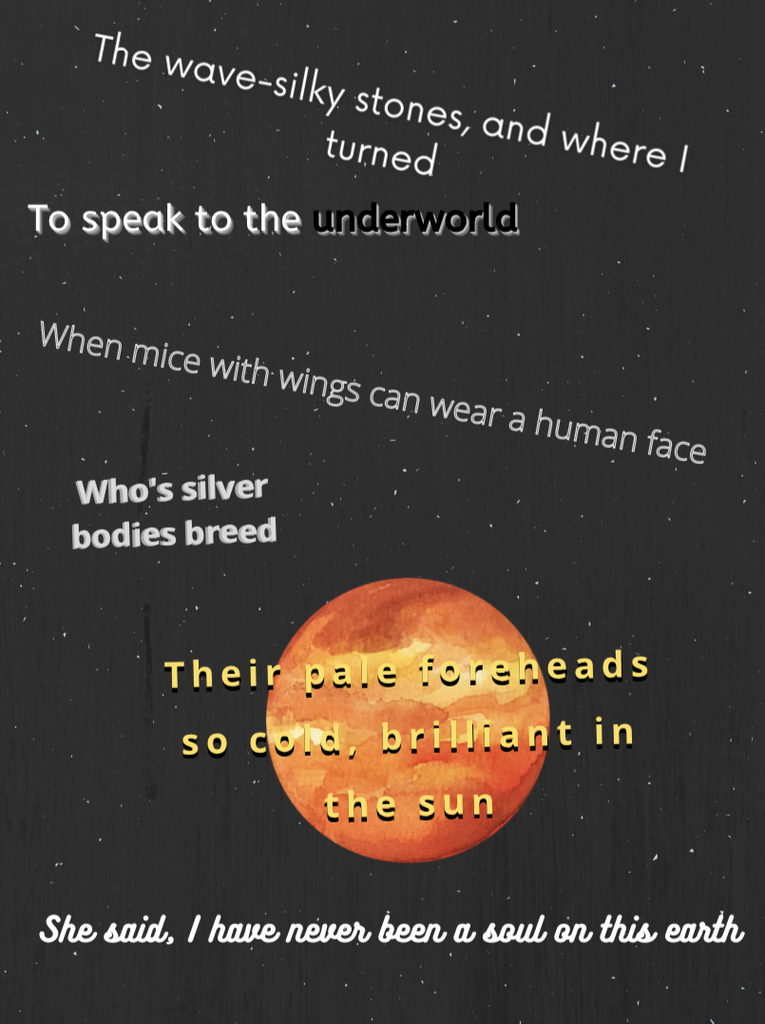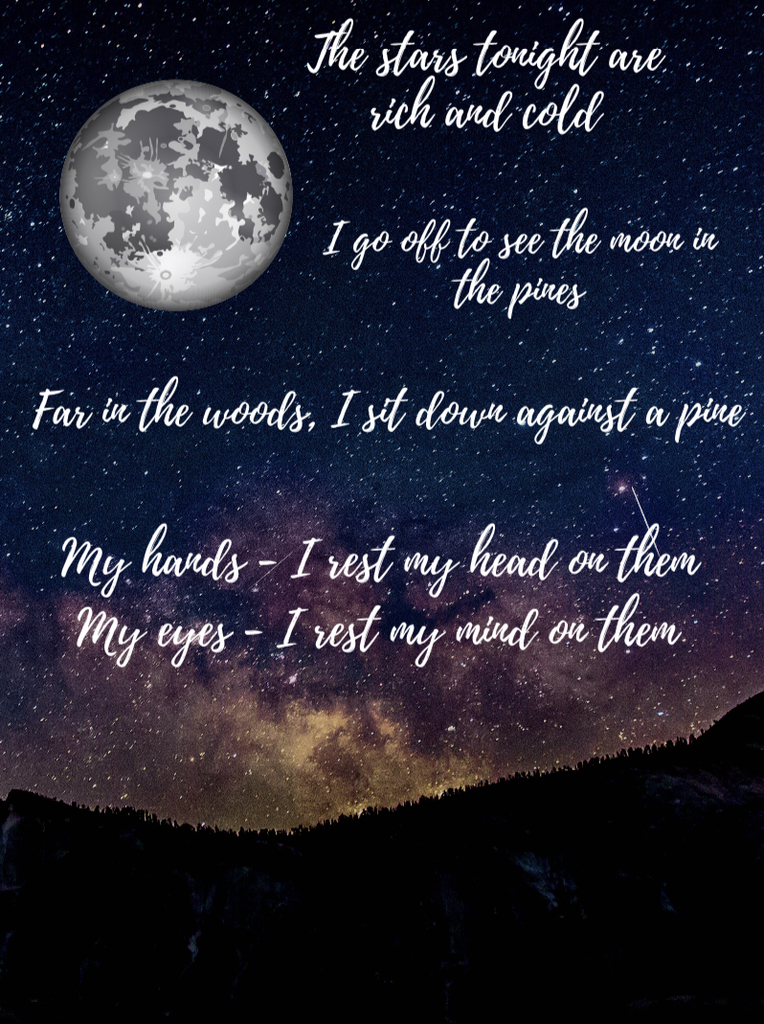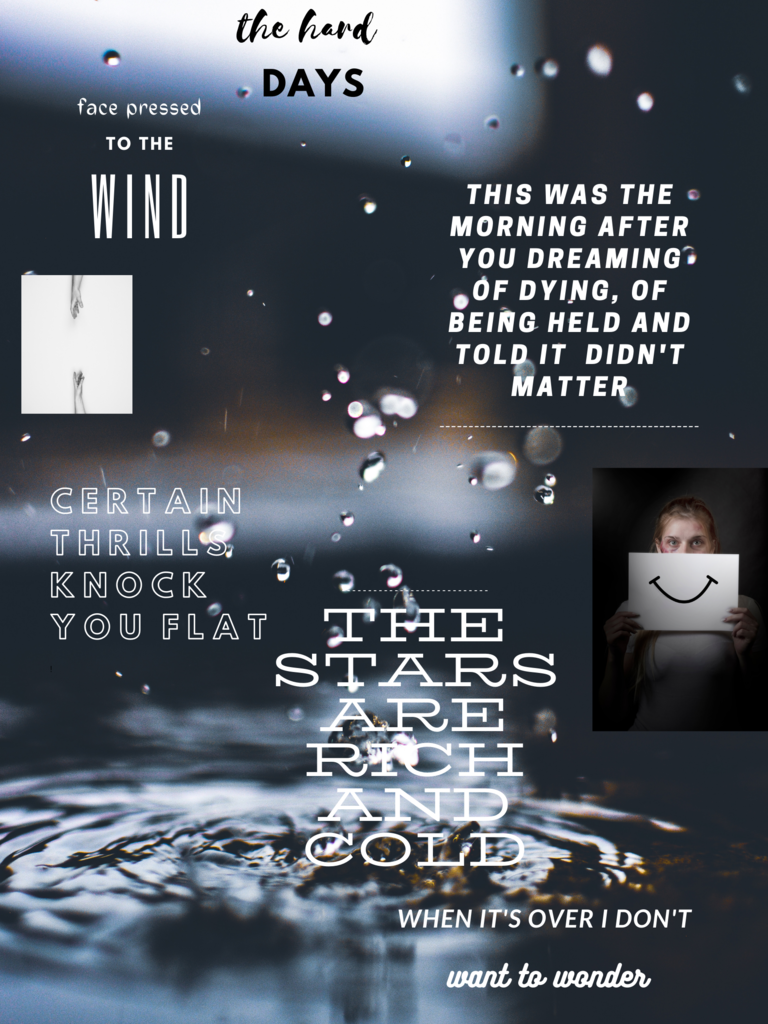 Happy 100th day of school!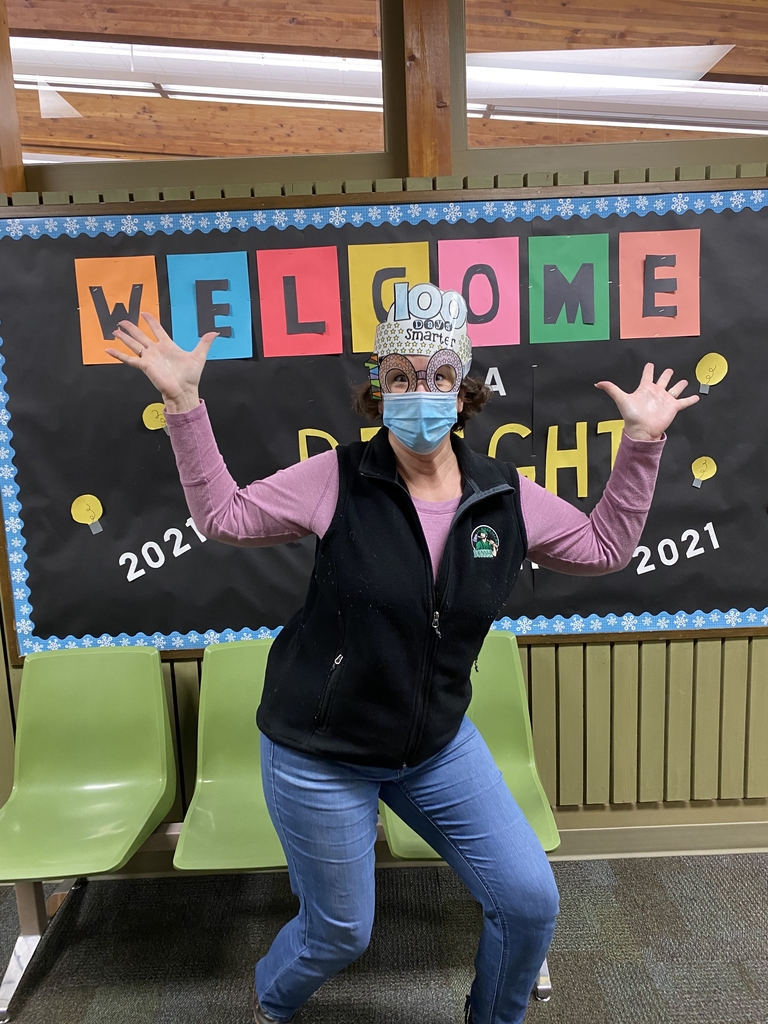 8th Grade having fun with Transformations in Mrs. Zimmerman's Math Class.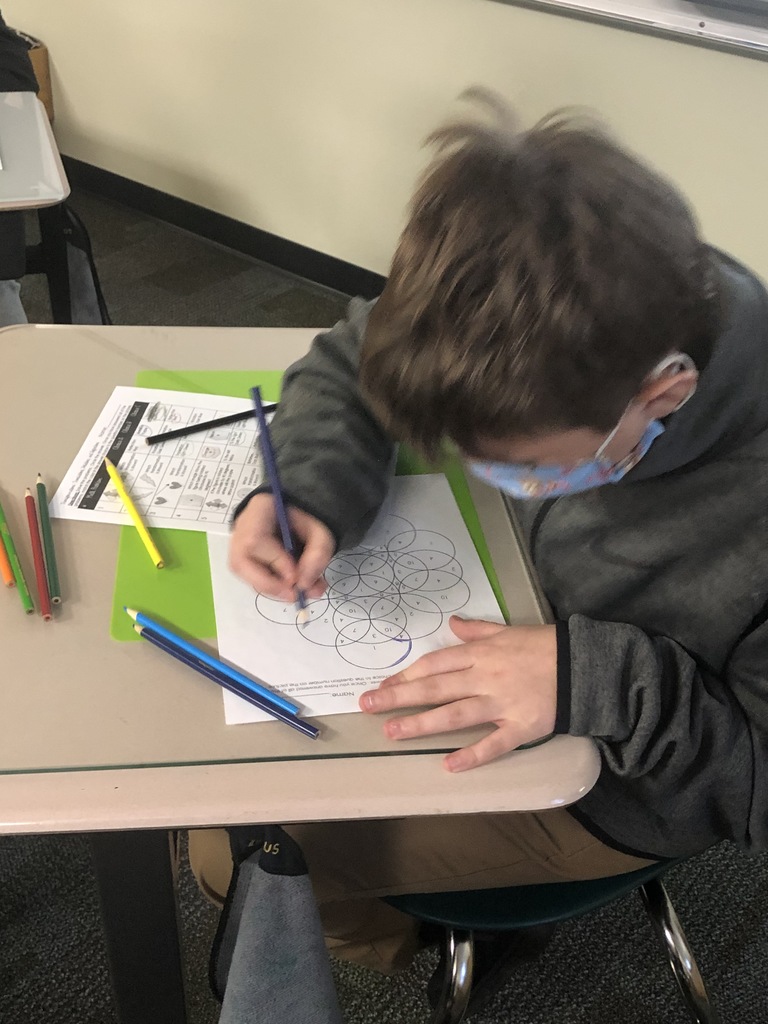 Have you ever seen an old photo and said to yourself, "There's a story there." Well, Bonner 7th graders are diving into old Montana photo archives in Mr. Huisken's social studies class and turning their findings into a short story in Ms. Quinn's ELA class. Here is one such photo of the old Bonner School after a snowstorm. You can find more like this in the Bonner archives by visiting
https://mtmemory.org/digital/search/searchterm/bonner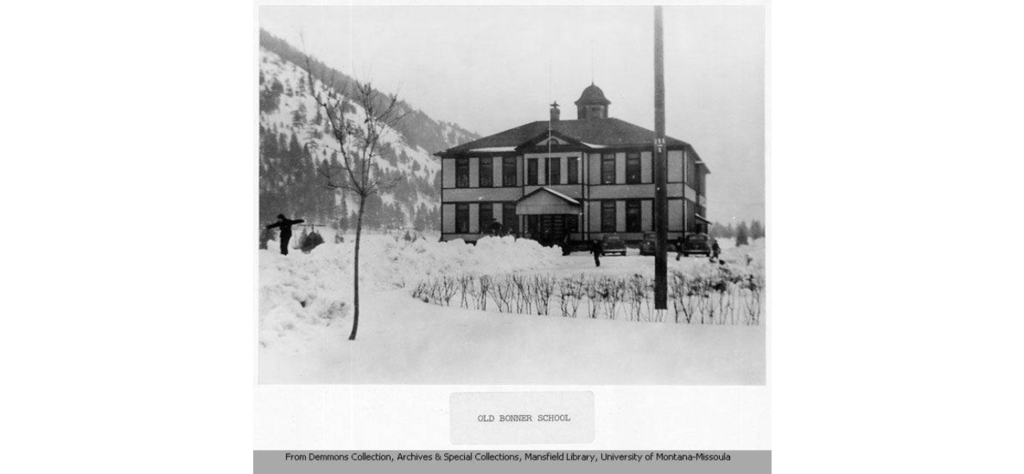 First graders in Mrs. Vogel's class are learning about informational writing. They each picked a type of penguin to study. Next, they read about the penguins and wrote about them in their own words. The final papers are beautiful examples of students doing their best. These papers show a tremendous amount of growth from the beginning of the year. Great work first graders!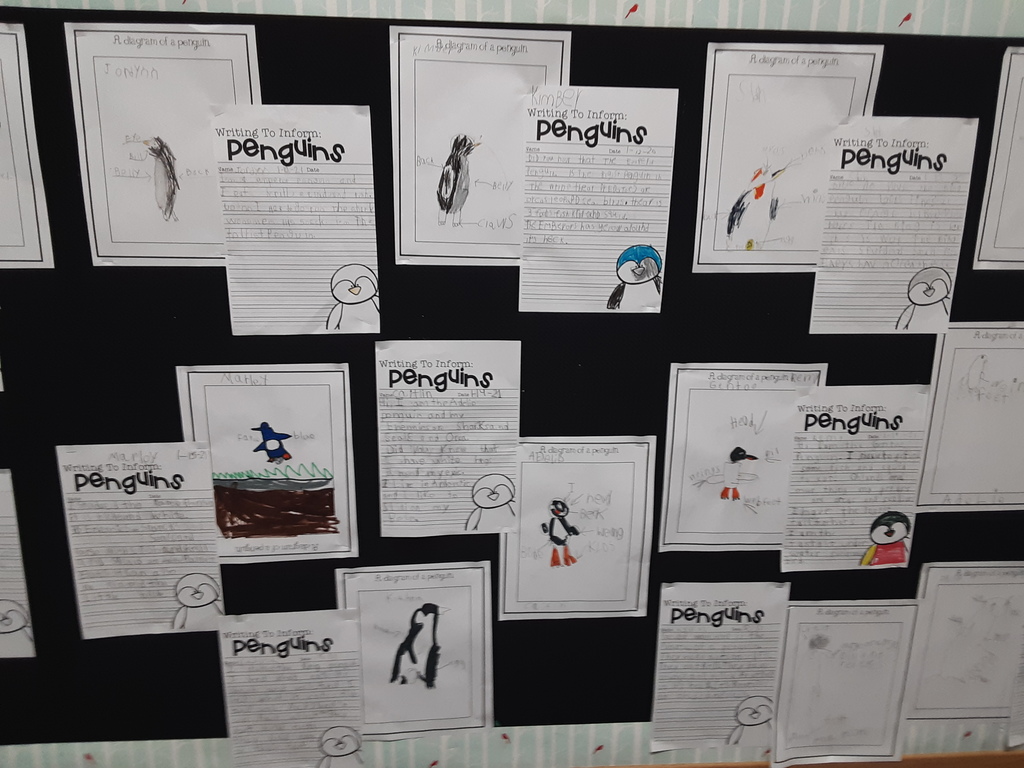 To kick off our poetry unit, 6th graders created blackout poems. These poets used black markers on existing pieces of text and redacted words until new poems were formed.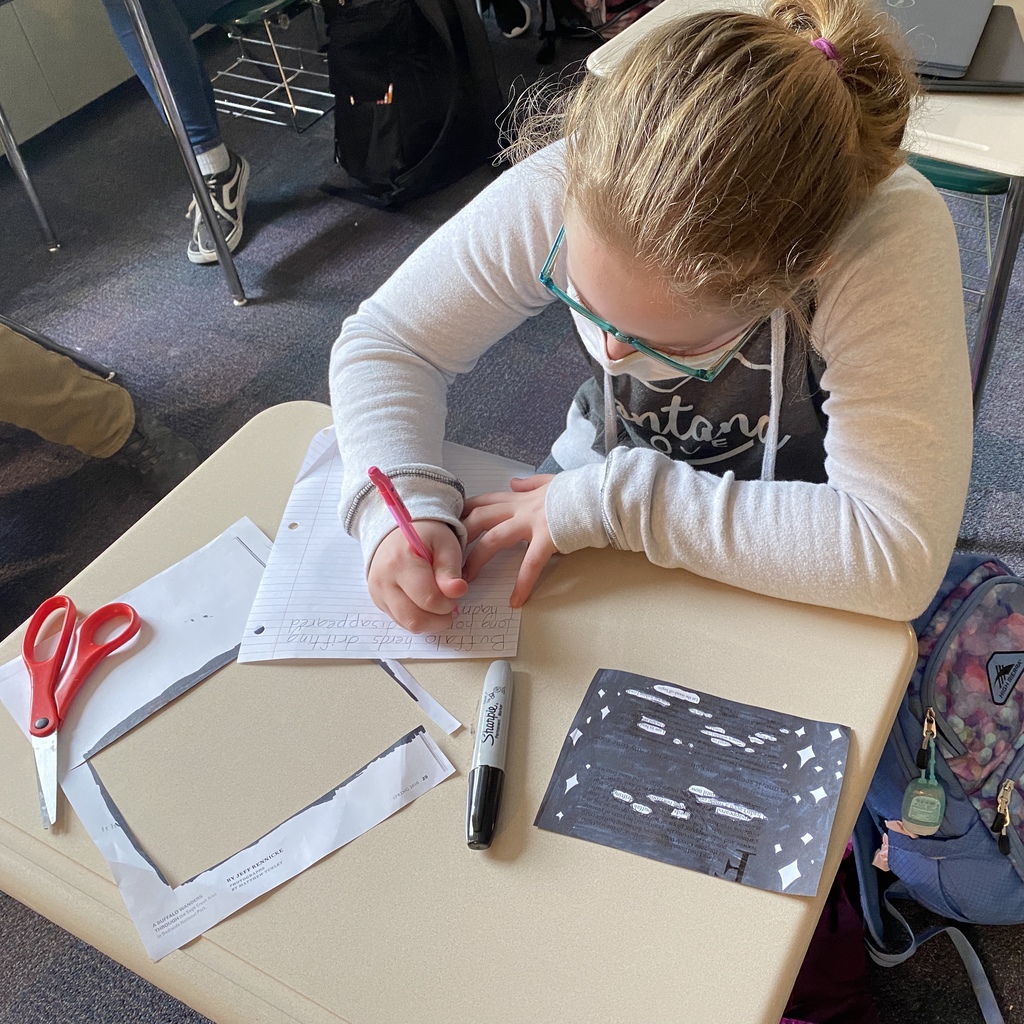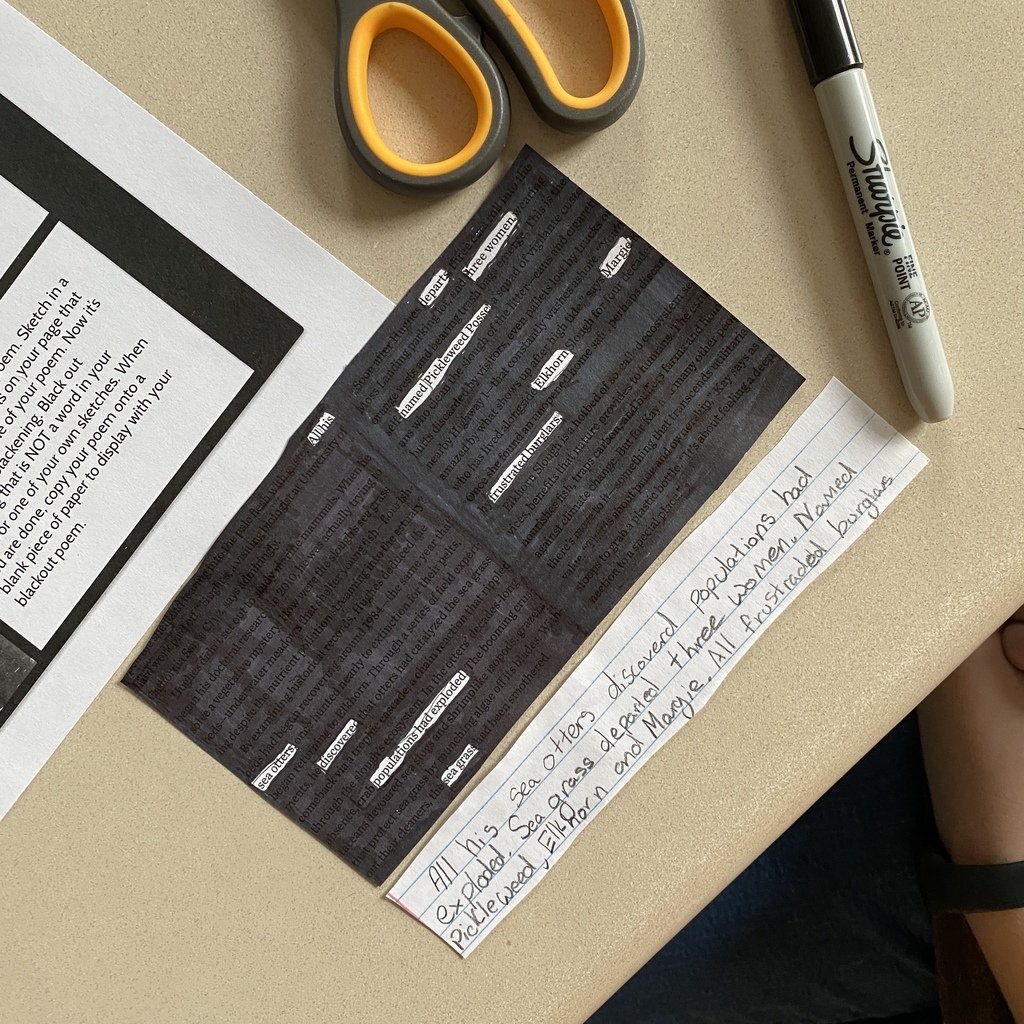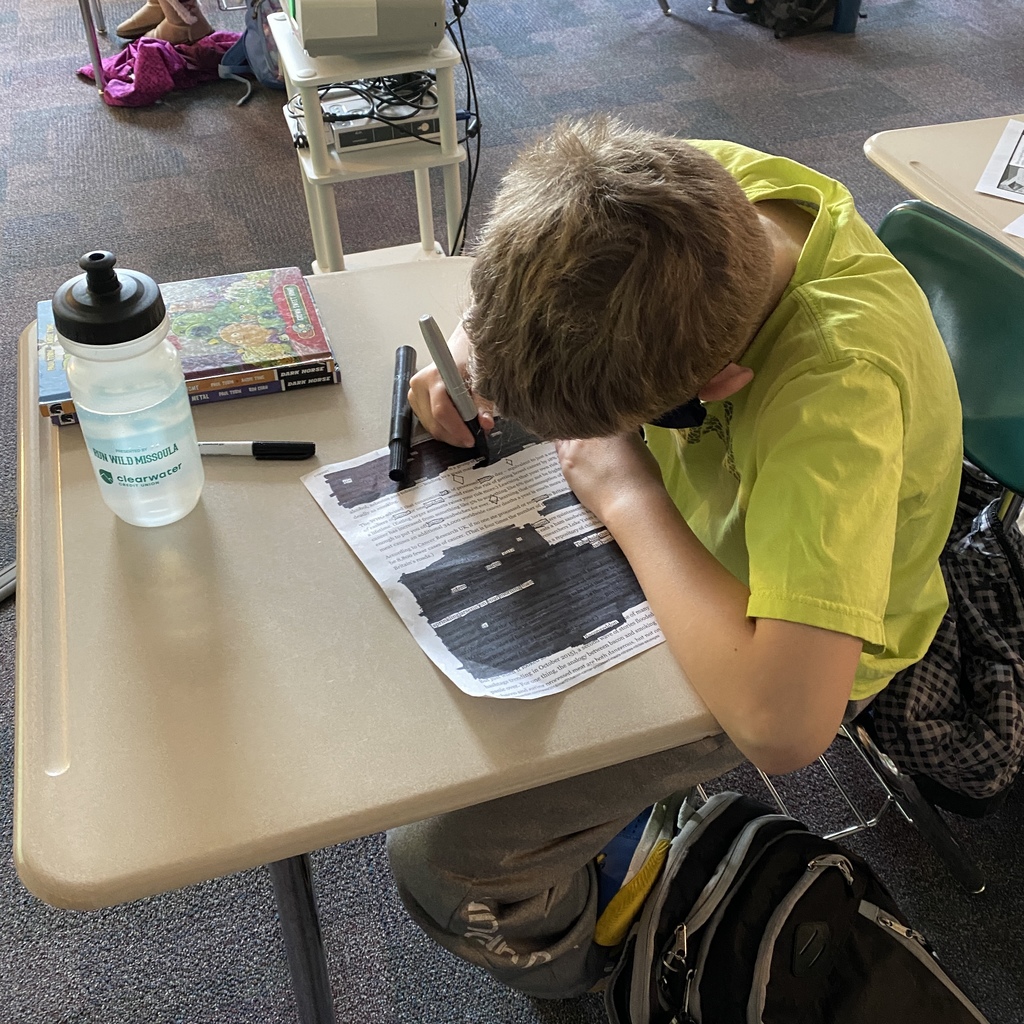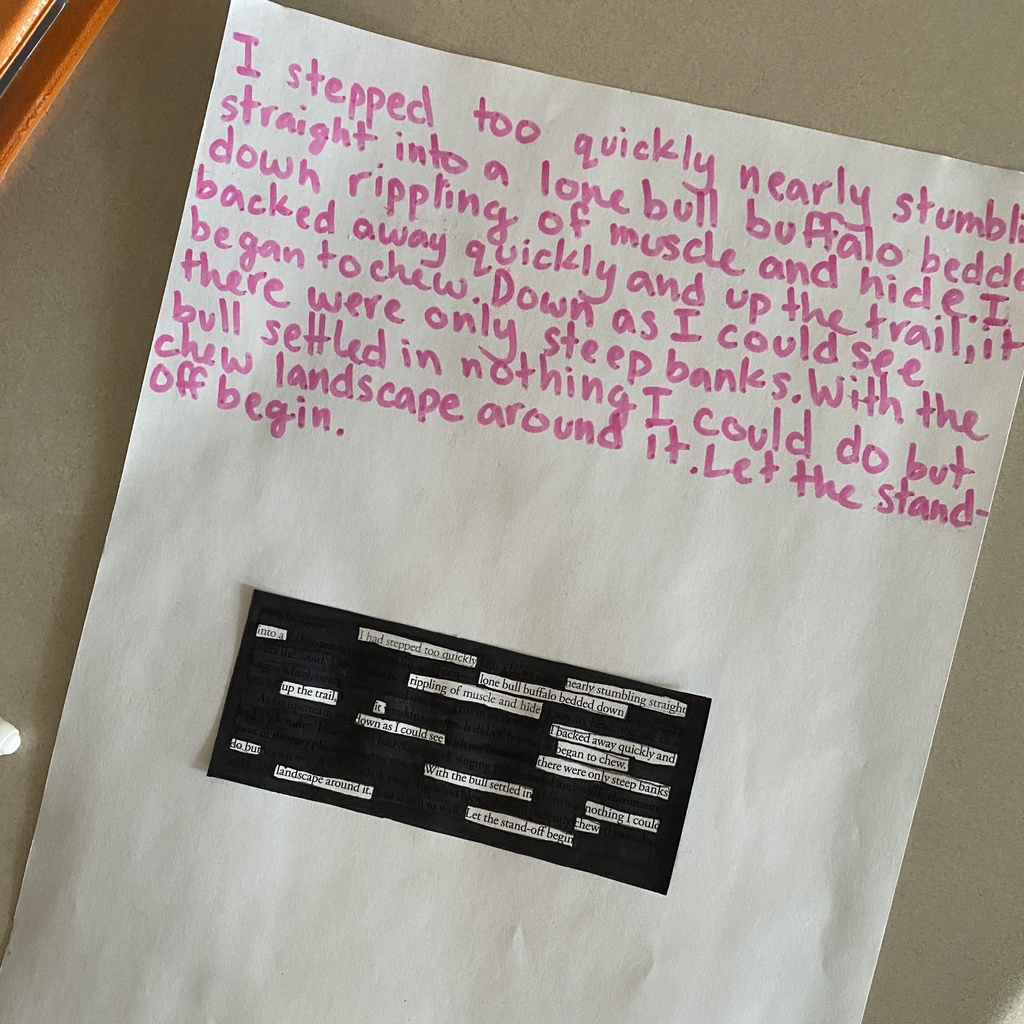 Democracy in action! Our 8th graders recently wrote letters to people in positions of power and we are starting to receive responses!